Harrisons has been delivering unforgettable dining experiences since 2007 as Port Douglas' most nationally awarded restaurant. Acclaimed chef and owner, Spencer Patrick harnesses the talents of his kitchen team and the best quality Australian produce to deliver a Modern British menu, influenced by it's surrounds. The service at Harrisons is warm, welcoming and knowledgeable, delivered proudly by a team of dedicated and passionate industry professionals.
---
Fairfax Good Food Guide, One Hat (2008-2017)
Gourmet Traveller Wine List of the Year Award, One Glass (2008-2017)
Australian Wine List of the Year Awards, One Glass ( 2009 to 2016, 2021, 2022)
Top 10 Restaurants QLD | Gourmet Traveller Magazine Restaurant Awards ( 2009 – 2012)
Top 100 Restaurants | Delicious Magazine (2018 – 2019)
TripAdvisor Awards for Excellence 'Hall of Fame' (2015)
TripAdvisor Awards for Excellence (2019-2022)
Australian Good Food Guide, One Hat (2019, 2022, 2023)
Australian Good Food Guide, Readers Choice Award (2022, 2023)
Restaurant & Caterers Association, Best Restaurant Runner Up (2021, 2022)
Restaurant & Caterers Association, Restaurateurs of the Year: Spencer & Reina Patrick (2022)
Queensland Seafood Marketers Association, Restaurant Award (2022)
Open Tuesday to Saturday
Social Hour: 4pm - 6pm
Dinner: 5:30pm - late
Reservations are essential at Harrisons, our current recommendation is to secure dates at least 2 weeks in advance of your arrival. A credit card guarantee of $50 per person is required to complete all dinner reservations at Harrisons Restaurant. Guarantees will be only be charged in the instance of a no show to a reservation or if the reservation is cancelled less than 24 hours prior to the confirmed time.
For reservations over 6 persons, the guarantee will be charged for any difference in guest numbers that we are not made aware of 24 hours prior to the scheduled reservation time.
---
No matter how grand or intimate the occasion, we will go above and beyond to deliver an event that leaves a lasting impression.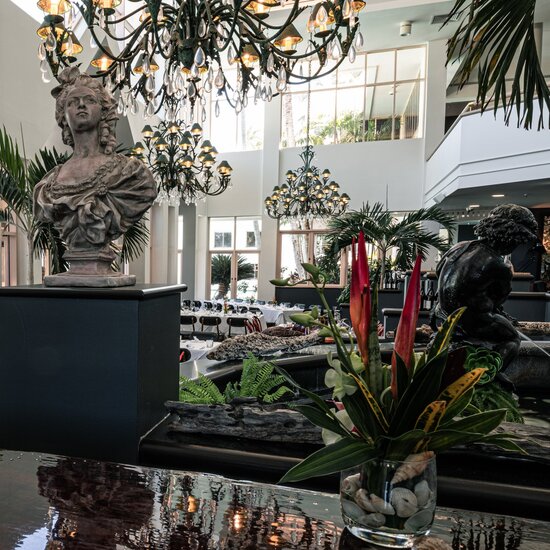 Dining Room
Refined interior dining with a touch of old world glamour in the form of giant overhead chandeliers.
---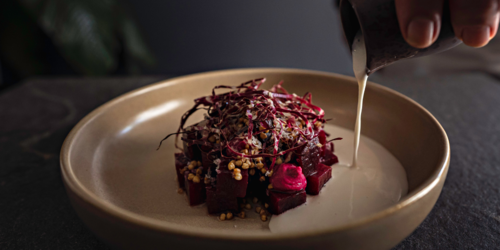 New Menu Launch & Marriott Bonvoy Offer
Our much-anticipated new menu is here and to celebrate, Marriott Bonvoy members are being rewarded with a 10% discount.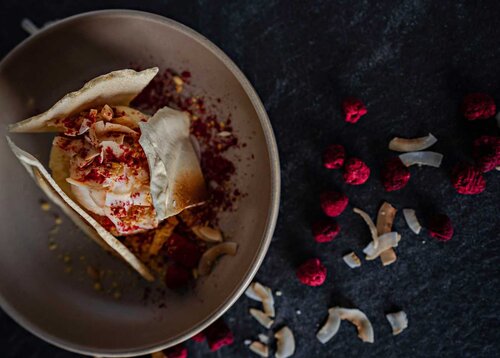 Christmas Dinner
Bookings are open! Gather with loved ones to celebrate this Christmas in the stunning surrounds of Harrisons at the Sheraton grand Mirage Resort. We will be serving all our delicious favourites from 5pm until late.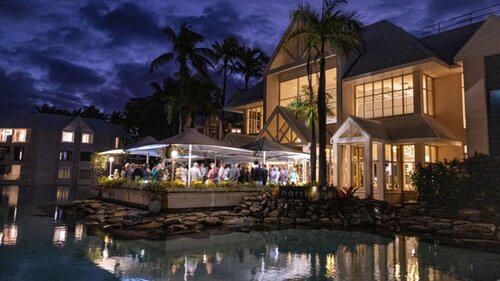 New Years Eve 2023
Kick off your end of year celebrations in style while sampling our brand new menu.
Sign up to our monthly newsletter to receive information on all our upcoming events.
---