Situated in the iconic Sheraton Grand Mirage Resort and surrounded by stunning lagoon pools, Harrisons is conveniently located only a five minute drive from Port Douglas as well as walking distance to Four Mile Beach and the resorts own beach front wedding ceremony location, the Crystal Chapel . The winning combination of it's location, unique and beautiful setting and award winning food and service, makes Harrisons one of the most sought after and premier event venues in FNQ.
Harrisons can cater for small groups of 20 to 40 guests across various sections of the venue or can be hired for sole use by groups of 50 guests or more.
Breathtaking outdoor dining which takes full advantage of a lagoon-edge vista. Accented with climbing plants and a roof top of fairy lights, the Terrace is the perfect space for 20 to 50 guests for a seated dinner or 60 guests for a sunset cocktail style soiree.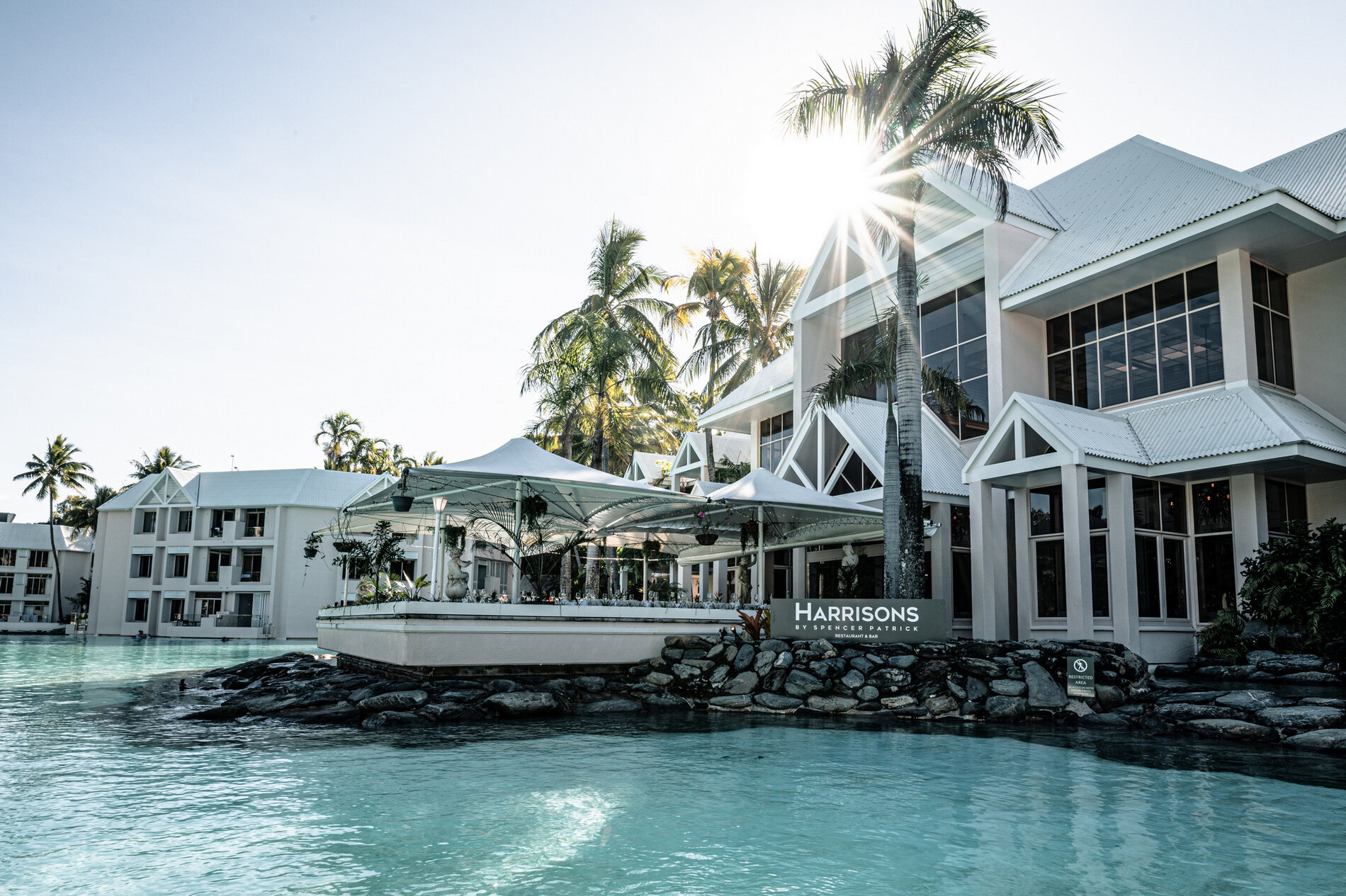 Refined interior dining with a touch of old world glamour in the form of giant overhead chandeliers. Our air-conditioned interior dining space can accommodate 40 to 60 guests for a seated dinner. This space is available for sole use events only.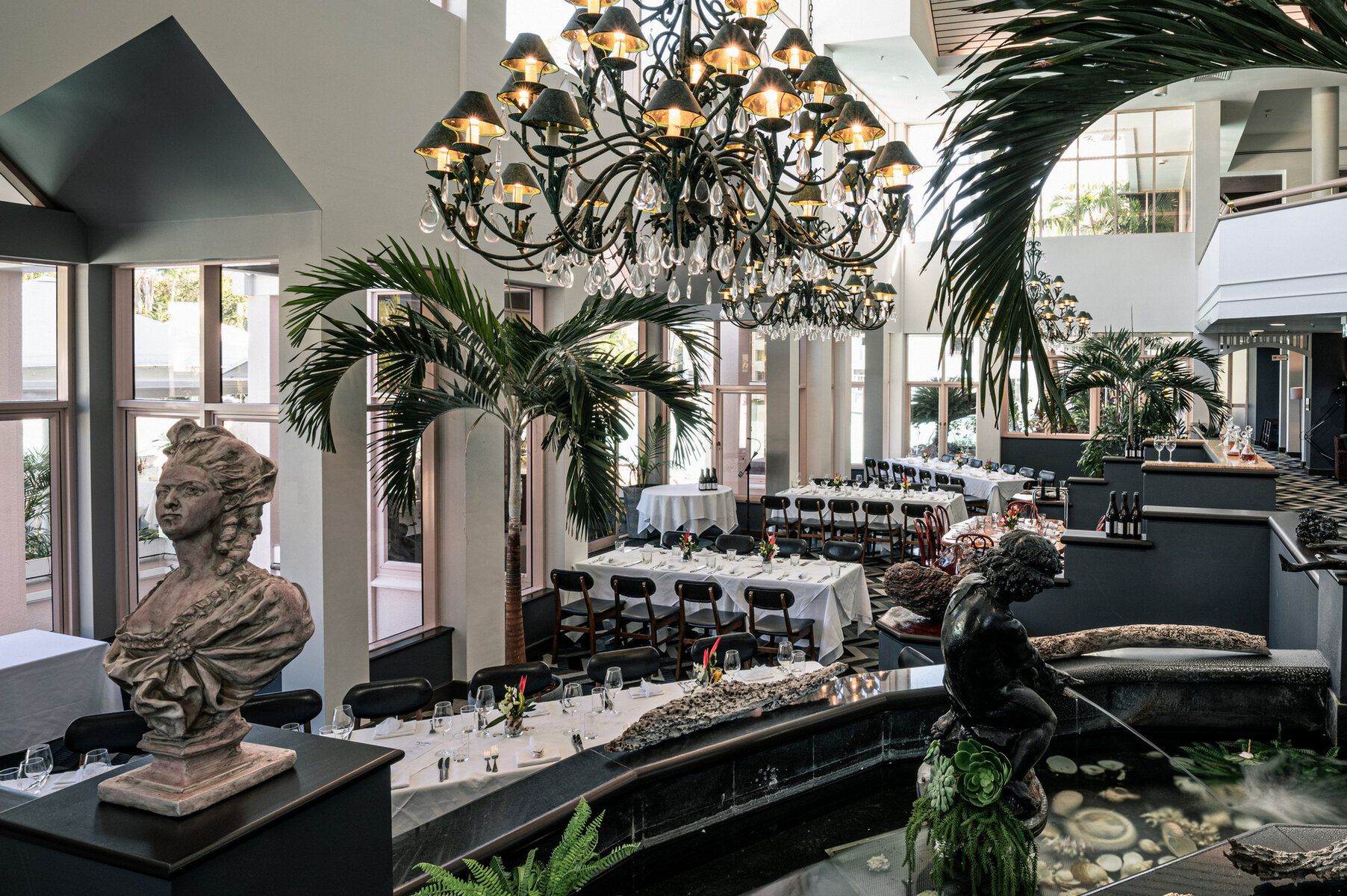 Suitably appointed for groups of 20 guests seeking a semi private area to enjoy any occasion. Our private dining space can expand to accommodate up to 40 guests for a seated dinner and is available for shared use hire.